Home » Posts tagged 'mortality'
Tag Archives:
mortality
Animal ownership comes with many expenses, including food and medical care. With horses, there are larger investments in equipment like a barn or stable, fencing, a trailer, and acreage to pasture them. A mortality policy reimburses you for your horse's value should it die during the policy. Many companies also offer loss-of-use coverage, which covers a percentage of your horse's weight should it suffer an external injury and become permanently disabled.
Types of Policies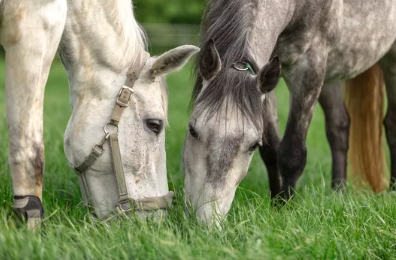 There are many different policies available, ranging in price and coverage. A good Equine Insurance agent can help you sort through the costs, disclaimers, and options to find the right policy for your horse.
The basic policy, called full mortality, insures a horse for the cost to humanely put it down or its replacement value. Most insurers offer a number of coverage limits and rates that depend on the horse's age and use. The cost is typically a percentage of the insured value of the horse but can vary from company to company. Most mortality policies will also cover emergency stabling expenses, which could become necessary if the horse must be displaced from its normal stable due to disaster or an uncontrollable circumstance such as a fire, flood or contagious disease.
Major medical/surgical is a more specific add-on to the mortality policy that insures the horse for the cost of certain veterinary expenses after a per claim deductible is met. These include the cost of life saving surgery under general anesthesia and other costly procedures that could be necessary in the event of an accident or illness. These policies will usually exclude pre-existing conditions, elective treatments and dental work. Some of these policies can be added to the mortality policy for a flat rate.
Liability is another important add-on that may be offered in a variety of different packages and rates. It is essential to have this if your horse is being shown or competed as it will not be covered by the owner's personal liability or homeowners' policy. Liability can also be extended to the property where the horses are kept and may even be offered to follow the horse if it is being transported for show or training purposes.
In addition to reviewing the coverage and pricing, equestrians should also check on an insurer's financial stability. It is often helpful to see if an insurer is "admitted" in your state, as this means they are subject to regulation and consumer satisfaction reviews by the state insurance department. This can provide peace of mind in the event that a company fails.
Exclusions
The standard horse insurance policy, full mortality, reimburses you for your horses' insured value in the event of their death. However, a lot of people will want to add additional coverage for things like veterinary fees and surgeries, liability, and even loss of use. This will increase the cost of the policy, but it may end up saving you a lot in the long run.
One of the most common additional coverages is major medical/surgical, which helps pay for reasonable and customary veterinary expenses after a deductible has been met. The specifics of this kind of policy will vary from company to company, so make sure you ask about co-pays, treatment time limits, and exclusions.
Another popular addition to a basic mortality policy is accidental death and dismemberment, which will cover the costs associated with a covered accident or injury that results in the limb being lost. Most companies offer this kind of coverage for a flat fee that is determined by the policy limit, the deductible, and other details.
Some additional coverages you might consider are stallion service, colic, equine dental, and loss of use. Each of these will also have different policies and details, so be sure to ask your horse insurance specialist for more information.
You might also want to consider adding a mortality rider, which will increase the amount of money your horse will receive if they die as a result of an accident or illness that is covered by the policy. This will generally cost more than a regular full mortality policy, but it is an important addition if you're going to be taking your horse out for competitions or other events.
Your equine veterinarian cannot attest to the insurability of your horse, which is a matter between you and your insurance company. If a dispute arises, your equine vet should be able to report the facts of your case but will not be involved in resolving the issue.
You should also understand that if your horse has had an episode of colic, surgery or another health issue in the past, it will probably not be covered by any insurance company. Many insurance companies will exclude pre-existing conditions, and the extent of how far back they check will vary from company to company. Other pre-existing conditions that are not typically covered include elective procedures (such as castration), alternative therapies (including chiropractic and acupuncture), joint treatments or injections, and necropsies.
Coverage Options
Whether you own one horse or many, whether you use them for sport or breeding, you can't afford to take chances with your precious assets. That's why it is so important to have an equine insurance policy in place, especially a major medical/surgical policy. While these policies don't cover every problem that may arise, they offer something priceless: peace of mind.
Major Medical/Surgical policies cover veterinary care costs like diagnostic procedures, treatment and surgery after a policy deductible is met. The limits vary, but are typically up to $15,000 per year. However, these policies do not cover preventive care or pre-existing conditions and most do not reimburse for alternative therapies such as acupuncture, magnetic therapy or chiropodisty.
Full mortality coverage is another type of policy that offers a specific monetary value in the event of a death due to accidents, fire, lightning, humane destruction or natural causes. Some companies will offer limited mortality for horses that have reached a certain age, such as 16 years, or for those that are not eligible for the more comprehensive full mortality coverage.
If you have an equine that you depend on for competitions, sports and breeding, loss of use coverage is available for a fraction of the mortality rate and covers your financial losses when your horse becomes permanently disabled from an injury or illness. You can get this on its own or add it to the major medical/surgical policy.
A stallion infertility plan is also an option that is added to the full mortality insurance and covers a stud's infertility caused by an accident, disease or illness. This is a very valuable policy for breeders and is only offered by some companies.
Pre-Existing Conditions
A major consideration when shopping for equine insurance is pre-existing conditions. In general, any illness or injury the horse has had prior to the policy taking effect is a pre-existing condition. This is especially true if the illness or injury was treated at some point in the past, even if no claim was made. Insurance companies use their own guidelines to determine whether a pre-existing condition exists, and these guidelines are different from company to company.
Many of the insurance policies available include mortality and loss-of-use coverage, as well as a variety of medical and surgical coverages. Generally, the more extensive the coverage, the higher the premium. The type of coverage that may work best for you depends on your horse's particular needs, as well as your budget.
In general, the majority of equine insurance is designed to cover veterinary bills associated with accident or disease. A standard mortality policy typically covers up to a certain amount of the horse's insured value. Many of the additional coverages are add-ons to the basic mortality policy, and most are based on a percentage of the full mortality rate.
For example, a colic surgery is a common addition to the full mortality policy. Typical colic surgeries cost between $2,500-$5,000, depending on the horse's insured value and the insurance company. Oftentimes, these types of policies also provide coverage for other emergency veterinary care, such as fracture repair or hernia surgery.
Another popular addition to the basic mortality policy is a disability coverage, which provides up to 60% of the horse's insured value should it become permanently disabled and unable to perform its specified purpose. This type of coverage is usually subject to a few restrictions, such as the age of the horse and the specific disease or disability.
When shopping for equine insurance, it is important to consider your options carefully and ask questions. Many horse-owning friends and trusted professionals can offer suggestions on insurers and policies they have had experience with. In addition, you should always research a potential insurance company to learn its financial stability (through ratings such as A.M. Best), and to check its license status in your state. If an insurance company is not admitted in your state, it may still be a good option for you and your horse, as some non-admitted insurers are willing to negotiate a bespoke coverage plan.